NEW! Free 10 week weight loss course now available. Click here to find out more.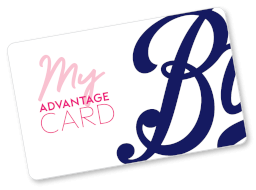 Collect points for every £1 spent
SAXENDA WEIGHT LOSS TREATMENT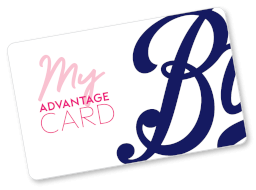 Collect points for every £1 spent
SAXENDA WEIGHT LOSS TREATMENT
A prescription weight loss injection pen
Stay with Boots and save 10% off return orders*
Exclusive Weight Watchers offer
Free in-store weigh-in
Free collection from over 2000 locations
Boots Advantage Card points
*Please see our Terms and Conditions
*Please see our Terms and Conditions
No charge if we can't help
No charge if we can't help
Weight Loss Treatment
Clinical review in as little as 24 hrs
Something new is coming to the Weight Loss Treatment Service.
Sign-up here to find out more
SAXENDA TREATMENTS WE OFFER
WHAT IS SAXENDA?
Saxenda is a treatment used to aid weight loss alongside healthy eating and lifestyle choices. It works by helping to reduce your appetite and make you feel fuller for longer. You inject Saxenda under the skin using an injection pen (don't worry, it's easier than it sounds and we'll give you full instructions).
Find out if Saxenda is right for you and get the weight loss treatment and support you need.
Weight Loss Treatment
WHAT ARE THE SIDE EFFECTS OF SAXENDA?
Saxenda comes with some potential side effects. Find out more about these and how to manage them on our Saxenda Side Effects page.
SAXENDA AND YOUR DIET
Saxenda is only effective as a weight loss support treatment when used alongside healthy eating and lifestyle choices.
Foods to avoid while on Saxenda might include sugar and harmful fats. This, along with being mindful of portion sizes, should help to boost your weight loss while using Saxenda. Check out our recommended eating guides for weight loss.
If we prescribe treatment, we'll also send you an exclusive offer from WeightWatchers—pay from only £7/month for your first 6-months. Lifestyle changes lay the foundation for all healthy weight loss—even when you're taking weight-management medication. Their clinically proven programme helps you build healthy habits for lasting weight loss and well-being.
Please see our Terms and Conditions. You'll also get a barcode you can show in-store to use our weighing scales for free. Monitoring your weight and BMI can help you keep track of progress.
HOW DOES SAXENDA WORK?
Saxenda aids weight loss by helping you feel fuller, and reducing hunger levels and cravings.
Saxenda contains the active ingredient liraglutide, a synthetic version of the naturally occurring hormone Glucagon-Like Peptide 1 (GLP-1). GLP-1 is released from the gut after you eat and plays an important role in regulating blood sugar levels, therefore affecting appetite and calorie intake.
WHERE CAN I BUY SAXENDA?
Saxenda is a prescription-only weight loss treatment. You can speak to your GP about a possible referral to a weight loss service. Some NHS weight loss services are able to prescribe Saxenda. You can also buy online through us at Boots Online Doctor. Our experienced, friendly clinicians are just a few clicks away.
No appointment needed, simply fill out our quick online questionnaire and one of our team will prescribe Saxenda for you if it's suitable.
Weight Loss Treatment
SAXENDA FAQS
To find out how to use Saxenda, how long a pen lasts, how long Saxenda stays in your system, the best time of day to take Saxenda, and more information on this weight loss treatment, visit our dedicated Saxenda FAQs page.
Get the facts about losing weight from Dr Sarah
LEARN MORE ABOUT HEALTHY WEIGHT LOSS
Not sure how to check if you're a healthy weight for your height? Learn how to measure your BMI (Body Mass Index). Is your weight causing other medical problems?
Find out more
How it works
Complete online consultation
Tell us your health history, select pick up in store, make payment. Takes 5–10 minutes.
Clinical assessment
We'll review everything in as little as 24 hours and prescribe treatment if appropriate. We'll message or call you if we have any follow-up questions.
Pick up in store
We provide simple instructions on how to take your treatment, and will follow up with advice and support on how to manage your weight.
Page last reviewed by: Dr. Christina Hennessey 02/08/2022