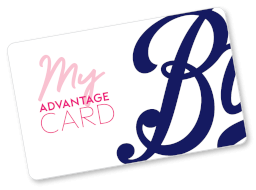 Collect points for every £1 spent
Rybelsus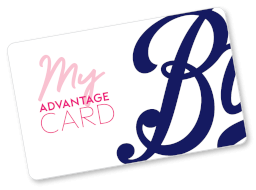 Collect points for every £1 spent
What is Rybelsus?
Rybelsus is a medicine that comes in tablet form developed by the pharmaceutical company Novo Nordisk Inc. to treat type 2 diabetes.
It contains the active ingredient semaglutide, a synthetic version of the hormone glucagon-like peptide 1 (GLP-1).
This hormone regulates blood sugar levels by increasing insulin production and reducing glucose production by the liver.
Is Rybelsus a weight loss pill?
Rybelsus is not licensed for use as a weight loss medicine, but its active ingredient semaglutide has been shown to help control appetite by reducing cravings and keeping people feeling fuller for longer.
Medicines containing semaglutide, in combination with healthy eating habits and regular exercise, can help weight loss.
Are Rybelsus and Ozempic the same?
Both Rybelsus and Ozempic are manufactured by Novo Nordisk Inc. They both contain the active ingredient semaglutide and are mainly used to treat type 2 diabetes. Rybelsus comes in tablet form; Ozempic is a self-injection medicine.
I'm not diabetic: can I still take Rybelsus?
Rybelsus is only licensed for the treatment of type 2 diabetes, but is sometimes prescribed off-label as a weight loss medicine. What does 'off-label' mean?
Where can I buy Rybelsus?
Rybelsus is a prescription-only medicine available through GPs, hospital specialists, or licensed online pharmacies.
We don't currently prescribe Rybelsus, but we can offer other weight loss treatments where suitable.
These include Saxenda, a similar medicine also manufactured by Novo Nordisk Inc.
Saxenda contains the active ingredient liraglutide, which works in the same way as semaglutide in Rybelsus. It can help reduce hunger and cravings, leading to improved control over eating habits. Find out more about Saxenda and how it works for weight loss.
Alternative weight loss treatments
We offer a variety of weight loss treatments, including Saxenda, Orlistat, and Xenical. Saxenda, like Rybelsus, helps reduce appetite and keeps users feeling full for longer. It comes in the form of a self-injection pen.
Orlistat and Xenical are capsules that block the body's absorption of fat. For best results, these medicines should be used alongside a low-fat healthy eating plan.
What are the side effects of Rybelsus?
Like all medicine, Rybelsus can cause some side effects. The most common side effects of Rybelsus include nausea, diarrhoea and vomiting.
These side effects usually subside after a few weeks of treatment. Rare but serious side effects may also occur, such as pancreatitis, kidney problems, and low blood sugar.
Last reviewed on: 14/09/2023