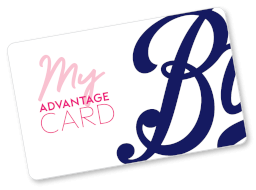 Collect points for every £1 spent
ERECTILE DYSFUNCTION TREATMENT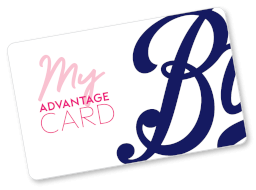 Collect points for every £1 spent
ERECTILE DYSFUNCTION TREATMENT
Get discreet treatment to help you achieve stronger, longer-lasting erections.
From £1.73 per tablet
From £1.73 per tablet
GET STARTED
Clinical review within 2–24 hrs
How it works
Complete online consultation
Tell us your health history, select pick up in store or delivery, make payment. Takes 5–10 minutes.
Clinical assessment
We'll review everything within 24 hours and prescribe treatment if appropriate. We'll message or call you if we have any follow-up questions.
Pick up in store or home delivery
We provide simple instructions on how to take your treatment and recommend other health conditions you should get tested for.
New to online consultations?
Just like your local GP, we're here to support you with expert, confidential advice and treatment but without the travel and waiting time. You can reach us whether you're relaxing at home or hard at work. With pick up in store or free standard delivery, you'll get fast access to the erectile dysfunction treatment you need, if suitable for you.
GET STARTED
ERECTILE DYSFUNCTION TREATMENTS WE OFFER
Be ready anytime. Take daily tablets to help you get an erection at any time so you can enjoy those spontaneous moments.
Treatment only when you need it. Choose from tablets or cream that you only need to take or use when you're planning to have sex.
Our generic medicines include exactly the same active ingredients and work in exactly the same way as the branded versions. They just don't have the fancy packaging and are a better value price.
Most of these medicines come in different strengths and pack sizes, so we can help you find something to suit you.
Once treatment has been prescribed by one of our clinicians, you can request repeat prescriptions for up to 12 months without the need for another consultation.
Erectile dysfunction — you don't have to live with it
Erectile dysfunction (ED) is when a man struggles to get or keep an erection, usually due to a combination of reduced blood flow to the penis and associated performance anxiety. It can be a sign of a thickening of the blood vessels as well as other conditions, so you may need further tests.
Find out more about ED and ways you can support your health for improved erectile function.
ED happens to most men at some point but if it keeps happening to you, we can give you the right advice to improve your health, suggest the tests you should get and can prescribe medicine to help; providing it's suitable for you. There's no need for a face-to-face discussion and your prescription will come in plain packaging if you select delivery. If we've prescribed you ED treatment before, you can select to 're-order' after you've started your consultation.
ED isn't the same as premature ejaculation (PE), which is when you come sooner than you'd like. Treatment for PE is different, and we can help with that too.
GET STARTED
Get the facts about erectile dysfunction from Tim, Pharmacist Independent Prescriber
Learn more about erectile dysfunction
What are the causes of ED? Could it be a sign of something else?
Find out more
Last reviewed on: 17/04/2023