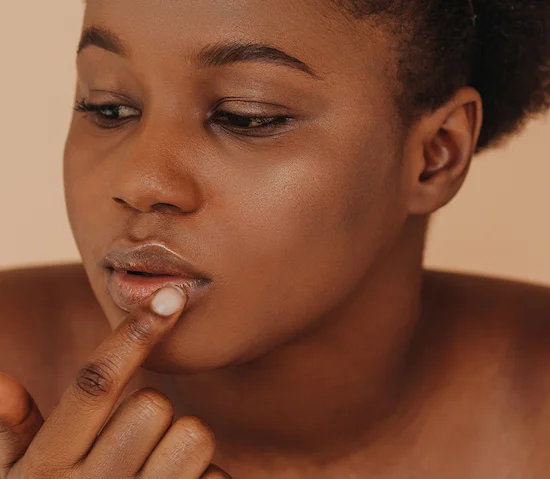 COLD SORE TREATMENT FACTS
COLD SORE TREATMENT FACTS
About cold sore treatment
We offer oral antiviral medicines Aciclovir or Valtrex as effective treatment for people who've previously been diagnosed with cold sores by a healthcare professional and are experiencing an outbreak or want to be prepared for the next recurrence.
Do not use this service for outbreaks inside your mouth or nose or elsewhere on your face, or for shingles. These more complicated infections need face-to-face assessment.
If you need treatment for genital herpes, please use our genital herpes treatment service.
How do Aciclovir and Valtrex work?
The medicines work in similar ways. They don't cure cold sores but they can reduce the severity and length of your outbreak by lowering the ability of the herpes virus to multiply in your body. The main difference between the two medicines is that with Valtrex you take fewer tablets per day than you do with Aciclovir.
How do I take the treatments?
For both treatments you need to take the prescribed number of tablets for five days.
What are the side effects?
Common side effects can include diarrhoea, dizziness, mild headache, nausea, skin reactions, vomiting and sensitivity to sunlight. You might also experience abdominal pain, tiredness and fever as further side effects from Aciclovir.
For full information of a medicine's side effects and how to take it, it's important to read the Patient Information Leaflet that comes with your medicine.
Important safety information
If you have difficulty swallowing, get severe headaches, neck stiffness or blurred vision, vomiting, or a temperature or a skin rash please get urgent face-to-face care as your infection may be complicated.
It's important that you tell us which other medicines you're taking — whether they're prescription or medicines you've bought without a prescription. We need to know so that we only prescribe treatment if suitable for you. If you're taking certain medicines or living with certain medical conditions, this service might not be suitable for you.
What if I'm pregnant or breastfeeding?
This service is not suitable for pregnant or breastfeeding women.
What are my options if I don't want these treatments?
A cold sore outbreak generally clears up by itself. These treatments are to shorten the seriousness and length of your outbreak.
You could try using aciclovir cream, an over-the-counter treatment. Pain relief or petroleum jelly may help soothe your symptoms.
Page last reviewed by: Dr. Christina Hennessey 21/06/2021